How Can Offering Management Help Consumer Business?
Enabler for mass-customization and new business models for online fashion retail. "We found that mass customization is not some exotic approach with limited application. Instead, it is a strategic mechanism that is applicable to most businesses, provided that it is appropriately understood and deployed." -Cracking the Code of Mass Customization, MIT Sloan Management Review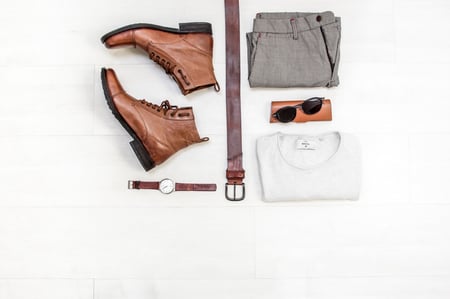 Case in point:
Fashion retail
For the past 20 years or so, we have had the chance of buying clothes from online stores. It has been easy; with just a few clicks and swipes, adds and removes we have got the desired wardrobe with our choice of sizes and colors ready to be paid and delivered to our front door.
In the world of cherishing individuality, choosing the color and size is not always enough. The customer wants to tailor and customize the clothes in a way that the final product would look one of a kind. For example, a jeans company provides their customers and distributors a tool to select the fabric, color, leg style, ankle style, waist style, pocket types and fly. Mass customization and mass-tailoring can lower the costs to an affordable level. In addition to catering to a wider audience, this enables fashion brands to decrease waste and logistics costs by streamlining the delivery channels.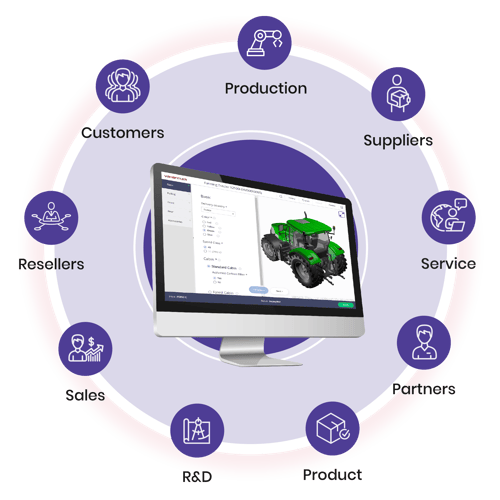 Cutting out the distributor or seamlessly integrate to distributors' processes
With the right kind of tool, a customer can take charge of reconfiguring the product that the customer needs. The right kind of configuration tool can be integrated into virtually any online fashion distributor order process without the end customer even noticing that the configurator places the orders to the manufacturer's system instead of the distributor's system. The user interface components adapt to the customer process. The components can be completely customized to the distributor's needs.
This enables decreased costs and waste for both the manufacturer and the distributor. With the ability to integrate production and delivery to any store or platform it is possible to start piloting new business models with remarkably lower costs than without the Offering Management tools and methods. Think about curated subscription-based clothing with integrated repair, care and smart recycling services. Combine this with intelligent clothing and there might be light at the end of the tunnel for the zero-waste mission for fashion.
Ready to reserve your seat?