What is it?
This is your guide to Offering Management
Variantum is the leading Offering Management company and helping companies with their Offering Management is at the core of our business.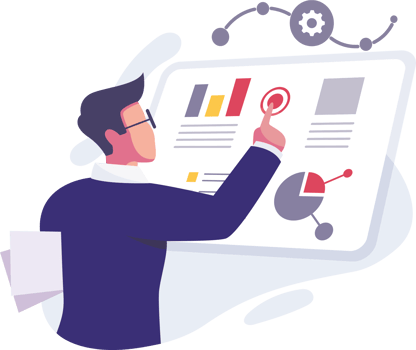 Offering Management
is a set of tools and methods that improve business performance through automated collaboration of Sales, Production, R&D and Maintenance in any organization.
An offering is a product, software, or service that a company offers for sale.
Every company must rethink its offering due to digital disruption, buying behavior changes and possible new competition.
Offering Management is re-imagining what and how you can sell, produce and provide services for your offerings.
Offering Management manages the entire product life cycle, including the validated requirements: the defined business model and configuration capabilities for mass-customization, marketing, sales, production, services and support.
What makes Offering Management important right now?
Digital disruption and buying behavior changes are the main forces driving companies into rethinking their offerings in increasing competition.
For example, how your expectations for a mobile phone have changed in the past ten years? What about the user experience of smartphone apps? How many services or product-based ecosystems are you subscribing to now?
With digital products, it is the new normal to expect a flawless, personalized and continuously improving user experience. It is possible with the capability to react to customer needs rapidly. Today, responding to the constantly changing customer need sets apart successful and dying digital product companies.
Today, similar market principles have started influencing the customer demand and expectations of physical products and services. Offering Management aims to help companies develop business models, capabilities, processes and tools to a customer-driven age.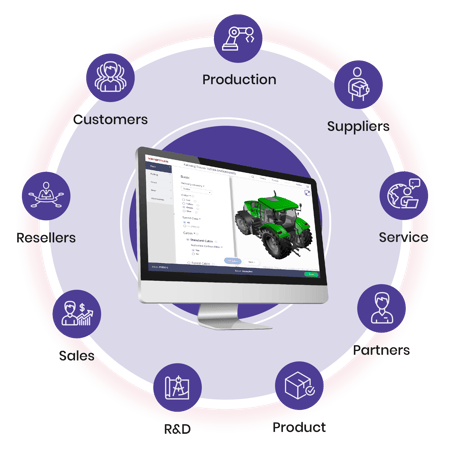 SALES VOLUME
With its roots in customer-centricity and intelligent product configurability, Offering Management builds the capability to respond to wide and fragmented market demand at an uncompromised pace.
INCREASED CUSTOMER RETENTION
Companies with the capability to deliver personalized offerings throughout the customer lifecycle have an improved customer retention rate and higher profitability.
FASTER TIME-TO-MARKET
Offering Management tools and methods improve the capability to respond quickly to changing demand. Therefore, companies develop faster product cycles and, thus, remain relevant with their offerings.
FASTER KEY HIRES
Offering Management forces streamlining communication between the production, delivery and service chain. By breaking these organizational barriers the focus in recruitment shifts towards challenge and purpose-oriented roles rather than task-based positions. This enables clearer specification of required roles and more innovative ways of working, which in return provides a powerful interest factor for employee candidates.
How is Offering Management changing your industry?
Ready to reserve your seat?