CUSTOMER SUCCESS WITH KONE
Over ten years of successful partnership in a highly competitive environment
Faster time-to-market and order-to-delivery process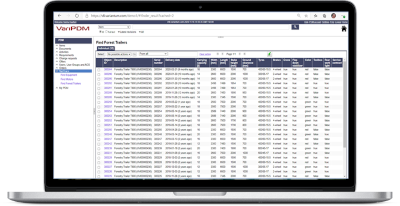 Maintaining competitiveness
In the fast-paced elevator and escalator business, the ability to foresee and adapt to changes in client needs is critical for success. Each client delivery is different and the ability to efficiently deliver customized solutions is essential for maintaining competitiveness.
Massive volumes
KONE's high-tech people flow solutions consist of a complex network of elevators and escalators and represent truly state-of-the-art technology. With manufacturing and subcontractor networks on all continents, KONE's global delivery volumes are impressive by any standard.
Shorter time-to-market
Servicing the complex installed base of safety-critical systems and innovating new value-adding services is a rapidly growing part of KONE's business. Variantum shortens KONE's time-to-market by providing adaptable product modeling tools. Variantum digitizes the order-to-delivery process, integrates it with aftersales and enables companies like KONE to become global industrial leaders.
Long partnership
KONE succeeds by continually taking advantage of the latest digital business and production automation technologies. KONE has used Variantum technology for managing configurable products since 2009.
About KONE
KONE is a global leader in the elevator and escalator industry. KONE provides elevators, escalators and automatic building doors, as well as solutions for maintenance and modernization to add value to buildings throughout their life cycle. In 2022, KONE had annual net sales of EUR 10.9 billion and at the end of the year over 63,277 employees.
Read more from: https://www.kone.com/en/investors/financials-and-outlook/key-figures/
"Variantum's technology has been instrumental in KONE product life-cycle management. KONE has achieved significant improvement in the time-to-market and order-to-delivery processes of complex configurable products. Variantum technology has proven high performance and we are extremely satisfied with Variantum's level of expertise and loyalty as a trusted partner."
Get notified on new Offering Management insights from Variantum!
Be the first to know about the latest news to build or reimagine your service or product offering with the knowledge of today's Offering Management capabilities!
Subscribe our newsletter by filling in your basic contact information here: (we'll not spam you on weekly basis!)