Variantum Partner Program
Reimagine your business with Variantum. We offer you possibilities to achieve great results with the help of our software systems.

Initiate growing business with awesome customer value
Our Partner Program offers tools, resources and the expertise to help your future revenue growth by leveraging Variantum offering.
Make your own success story: become a partner
• Get access to the leading Offering Management software systems.
• Enjoy the benefits of a well-defined program.
• Earn commissions based on your performance.
• Gain more with Variantum. Co-operation with partners is our top priority.
Achieving results together
• Choose the best individual business path from our options.
• Transparent development path to grow your business as much as you want.
• Knowledge sharing and tools to help you to success.
• An excellent co-operation model, agreed way of working and building trust are an essential base to achieve mutual goals.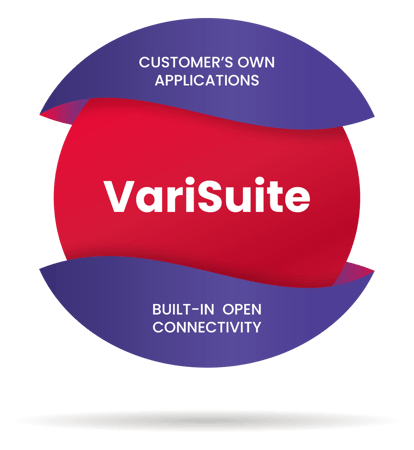 Partnership Model
Our partner program has three different options. It offers benefits depending on your partner program role. All options are planned to advance and grow your business. Each option has defined requirements and benefits.
Variantum Sales Representative
Would you like to be an independent sales agent for Variantum? As our Sales Representative you can manage your results while building up successful business with the help of defined Variantum's tools and resources.
Authorized Partner
As Variantum's reseller you have the access to sell all our software and create local business. As Authorized Partner you are entitled to sell all Variantum's products in defined territory.
Premium Partner
As Premium Partner you will be able to sell all our software for all customer segments in defined territory. Additionally, you will have support in marketing, and technical experts will help you with implementation.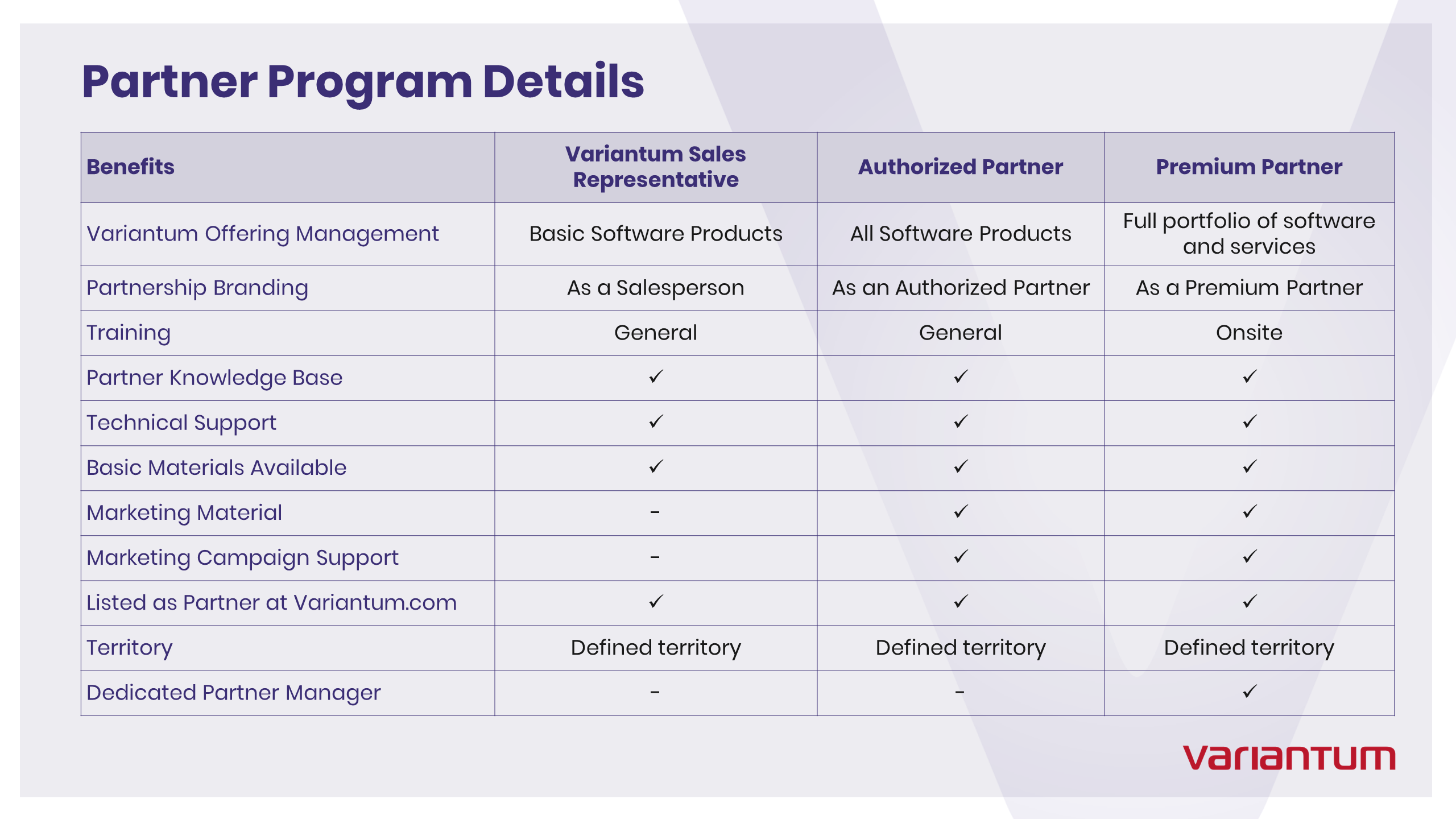 What Variantum will offer you
• Unique product portfolio with guided implementation model to respond to digitalization demand.
• Results quickly regardless of product or industry to speed up offering and service personalization capabilities.
• Capabilities to shorten innovation cycles and meeting international and market specific regulations.
Our Partners
Variantum has already partnered with resellers in various countries to provide leading Offering Management software systems to initiate new business possibilities.
We offer process automation and digitalization enablement with low cost of ownership for any-size company. Typically, our customers have versatile configurable products and services, and they need software that can streamline their data usage in-between different systems and processes.
With the help of our software your customers can sell more with lower costs, launch new offerings faster, enhance production processes and shine in maintenance.
If you are interested in becoming a partner, please fill in the following form.